Hello everyone. I've been bad. My last post was almost 9 months back when I shared the great news of me landing my new role as a Software Engineer. I didn't quite get into the details of where and what I'd be doing because one, I wasn't sure if I was going to make it in the company and two, I didn't quite know what I can say and can't say. I should be able to talk about things on a high level but I don't think I can cover 8 months worth of stuff in one post. So, here goes…
The company I'm working at is Love, Bonito, started out as an online fashion business that has since also ventured into brick and mortar. I signed a 6-month contract with these guys to see if I was able to contribute given that I had no prior experience in the role I was taking on. The software engineering team consisted of 3 people including me (the most junior of course).
Week 1 & 2
I got an introduction to the tech stack the company is using. There are Magento, warehouse management system (WMS), middleware system and bunch of AWS services. Most of these are a bunch of frameworks, languages and softwares I either never used or heard of.
One of my team member (let's call him Mickey) was managing the WMS and he was serving his notice at that time.  I was tasked to learn and then front it after he leaves and until they switch over to a new system. It was a standalone middleware system running on its own server communicating with our supplier's system that manages the inventory and our e-commerce site. See, I had no idea what a WMS is, let alone what it consists of. Mickey did some explaining but I could tell that his patience was running low at some point seeing my clueless face.
I was as lost as Nemo.
I didn't know what I didn't know thus I didn't actually know what to ask. One thing I learnt though was to ask whenever I was in doubt because if I didn't ask just because I didn't want Mickey to think I was dumb, that would be dumb. I was looking to gain knowledge and not approval. I had nothing to lose.
Mickey was not entirely unhelpful though. He wanted to help me understand the middleware system better and told me to write the middleware system on AWS Lambda. It took me many nights of frustrations and countless thoughts of giving up before I completed it. It was a huge win at that time – I was 4 weeks in.
I was introduced to countless jargon within a short time and it was pretty overwhelming. I did  a lot of googling, reading and understanding those terms on a high level just so I could get a gist of conversations.
A quick summary of some core things I learnt in my first 2 weeks:
And here's a video on Javascript that I found to be quite helpful! Till next time!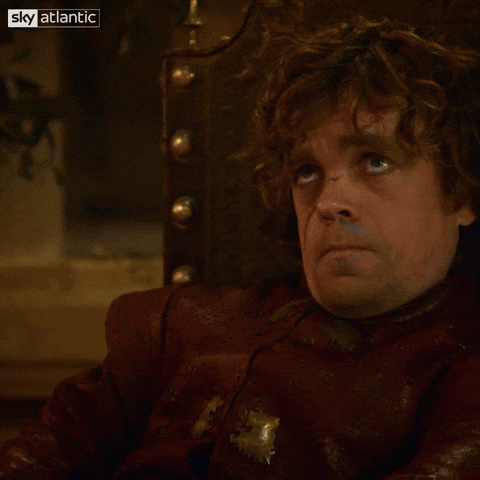 Oh and GoT fans – aren't we all looking forward to this? 4 more sleeps!